Blog
Welcome to Lost Oak Winery's Blog.
Select your wine and spin the wheel to find your wine personality.
Comment below with your wine personality! 🍷😊🥂
#TXWine #GoTexan
Cheers!
The 38th San Francisco International Wine Competition was held November 17 through November 19, 2018, during which 59 judges tasted over 4,500 wines. With entries from countries all around the world, the 2018 SFIWC was truly a global competition.
Here are the awards to Lost Oak Winery wine bestowed by the San Francisco International Wine Competition distinguished Competition judges.
Cabernet Franc 2016 GOLD
Montepulciano 2016 SILVER
Mourvèdre Rosé 2017 SILVER
Cabernet Sauvignon 2016 BRONZE
Viognier 2017 BRONZE
Blanc du Bois 2017 BRONZE
We are honored to be awarded such high accolades form this competition.
Cheers to Texas Wine!
** No Oranges Were Harmed in the Making of This Wine


Orange Muscat: orange flavored Moscato? Nope.

Fun name for a Moscato? Nope.

Orange colored Moscato, right? Nope again.

Orange Muscat is a grape unto itself. A wonderful, slightly orange scented, grape with a lot to offer wine aficionados and novices alike.

The origins of this grape are mysterious. Some say Italy, others say France. But nether of these countries widely produce it anymore. Today, it is more commonly found in the U.S. and Australia. It is most commonly made in a sweet or desert wine style, it can be quite surprising when made dry. It is also very popular in blends because it can add interesting aromas (orange anyone?) to the finished wine. Sweet wine drinkers love it for the variety of flavors it offers wile even dry wine drinkers can appreciate it for its smooth and easy-going profile.

There is, however, ongoing debate of the pedigree of the Orange Muscat grape. Some say it is not related to other Muscat grapes at all. Newly emerging DNA testing is suggesting that it is in fact a crossing between Muscat Blanc à Petit Grains and Chasselas.

Whatever the case, Orange Muscat is perfect for a variety of foods, occasions, and moods.
Cheers!
Eggnog; do you love it or hate it?
Hot totty; tea and whisky not your thing?
Irish cream and coffee; are you waking up or going to sleep?
The list of warm adult beverages goes on and on. But how is your knowledge of warm wine beverages? Let's give those other winter drinks a rest and explore the world of warm wine.
Probably the most common warm wine drink is Mulled wine, or as it is known in Germany, Gluhwein. The basics of it are red wine heated up with various spices and sweetened with honey or sugar. Sometimes, fruit juice and or brandy are also added. It is thought to be Greek or Roman in origin and has been around in some form or another since the 2nd century. The mixture of heated wine and spices was thought to ward off sickness. Doctor, I feel a cold coming on.
This cold may be getting worse, I think I need some GlÖgg. This is one of the more potent versions of warm spiced wine made with Claret (dry red wine), port, and brandy… oh, and spices and sugar too.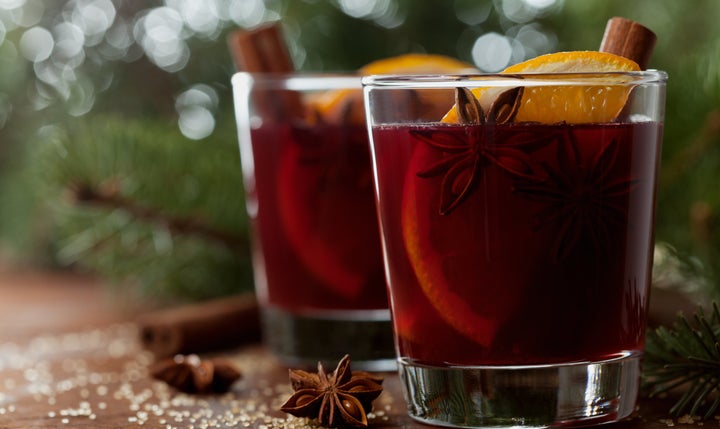 Ok, I think that did it, I'm getting better, so I don't need anything quite that strong. Time for some Wassail!
In its base form, Wassail is just warm spiced fruit juice, normally a combination of cranberry, apple, and orange juices. This is perfect for a winter gathering that has kids and adults because the alcohol (most often red wine and/or brandy) can be added to the mixture later or not at all.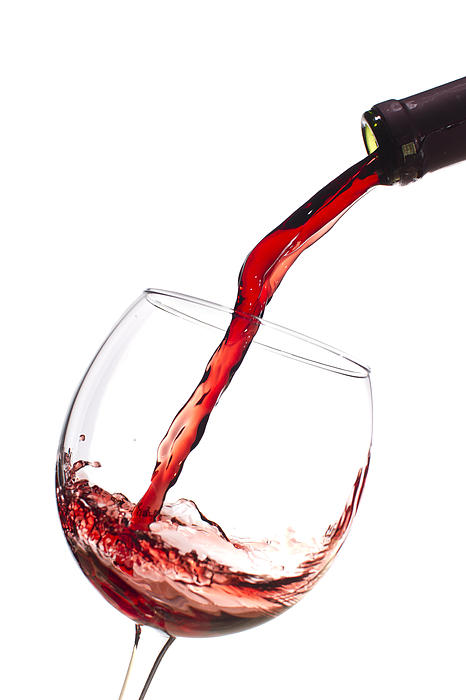 There are hundreds of different ways to make all of these warm wine drinks, and many families have their own recipes for their drink of choice.
Here are a few tips for making your own:
Don't boil or simmer the drink mixture, cook on low for an hour or two. A crock pot works best.
Most common spices to use are: clove, cinnamon, nutmeg, dried orange peel, and star anise. But many recipes also call for allspice, cardamom, vanilla pods, ginger, or even bay leaves. Experiment with spices you like.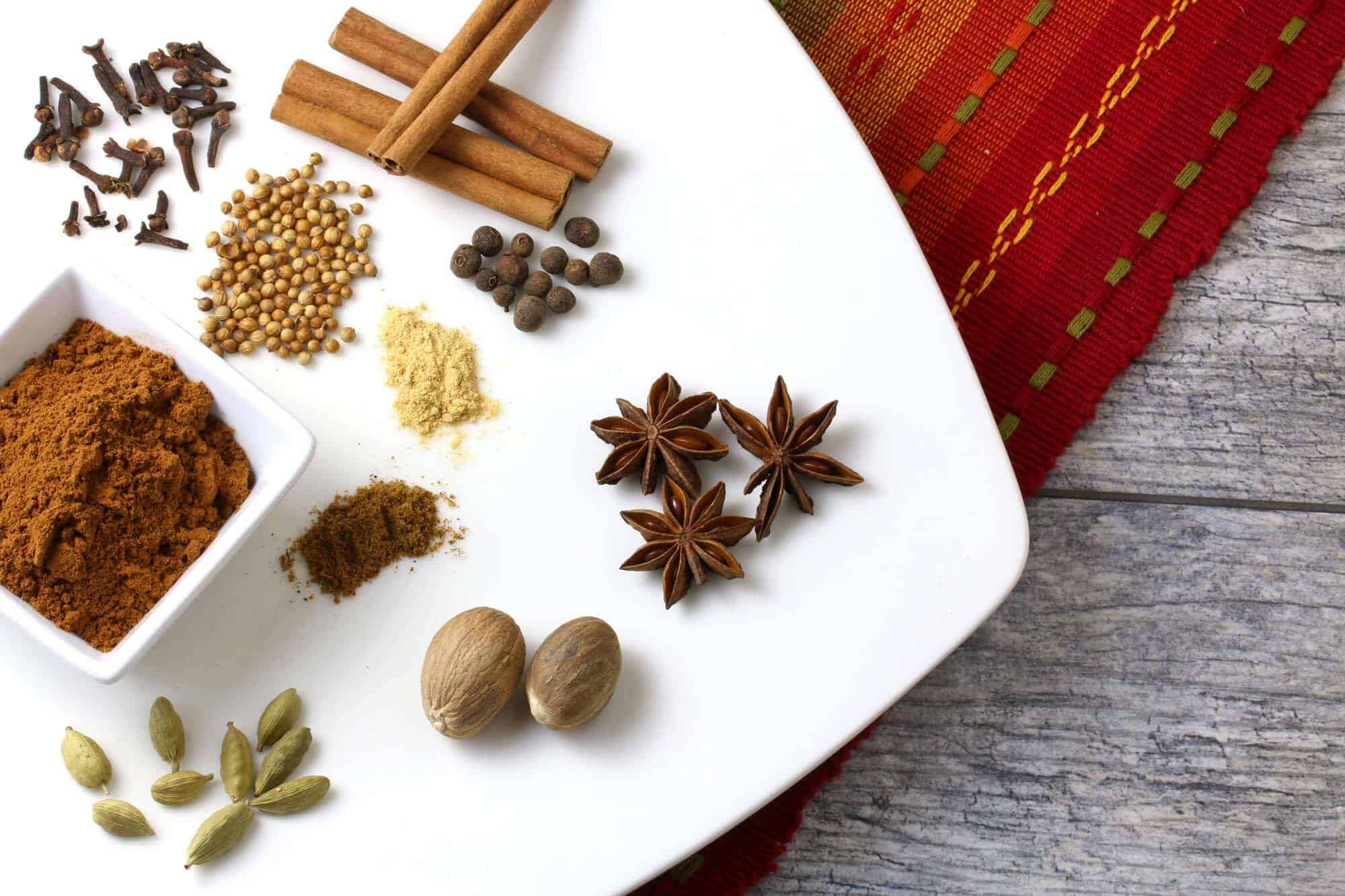 You can use sweet wine or dry wine, however if you use a dry wine you may want to sweeten it. Brown sugar, Piloncillo, or honey works best.
Whole apple slices, orange slices, or cranberries can be added to the mixture for more flavor or they can be used as a garnish.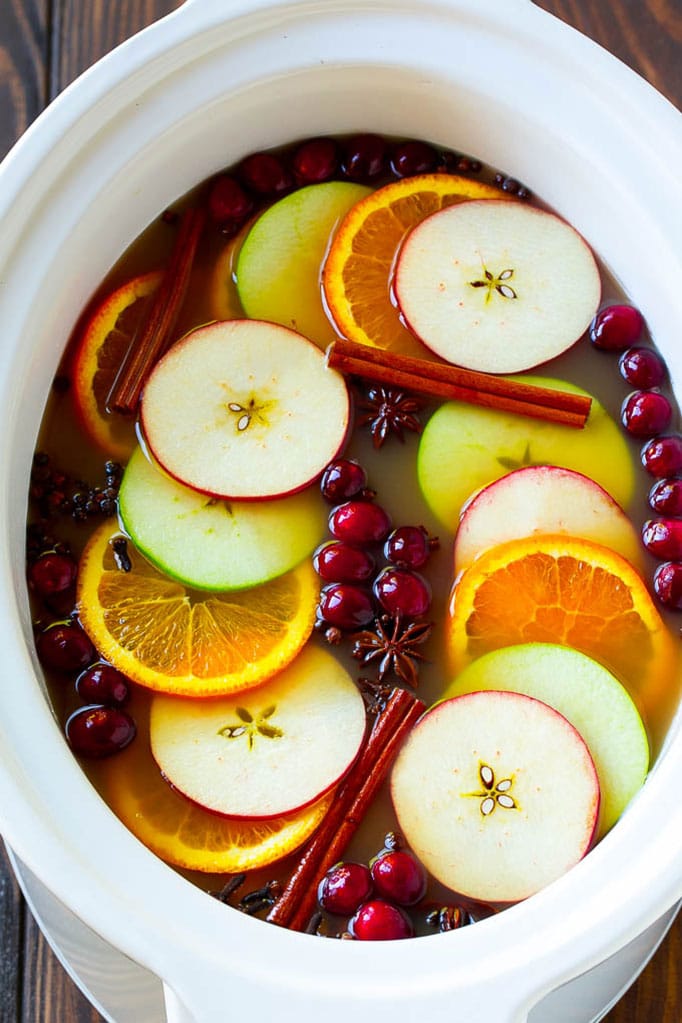 Wine Nerd's Wassail:
1 bottle (64oz) cranberry juice
2 large oranges (juiced)
1 large honey crisp apple (sliced but not peeled)
1 8 oz cone of Piloncillo
1 tb spoon whole cloves
½ ts spoon fresh grated nutmeg
5 cinnamon sticks (plus extra for garnish)
2-4 slices of fresh ginger (about an inch in diameter and 1/8 inch thick)
1-2 star anise
1 bottle of Lost Oak Winery Dolce Rouge
1 bottle of Lost Oak Winery Montepulciano
Insert whole cloves into the flesh part of apple slices and set aside.
Mix cranberry juice and orange juice together in large crock pot and turn on low.
Add clove apple slices, Piloncillo, nutmeg, cinnamon sticks, ginger, and star anise to crock pot.
Cook on low for at least 2 hours, stirring occasionally (the longer it cooks the more spice flavor you'll get). Do not simmer or boil.
If you want the nonalcoholic version, you can stop here and serve with a cinnamon stick garnish. You can also serve the nonalcoholic version and add wine (or brandy) to taste.
For the full Wassail experience; add Dolce Rouge and Montepulciano to the crockpot and cook for an additional 30 mins.
Remove the apple slices and then remove and discard the cloves. Use soaked apple slices as a garnish as well. If it is not sweet enough, extra brown sugar or honey can be added to taste.
Enjoy!
How to Look Like You Know How to Pair Wine & Food for the Holidays:

Step 1: Google the phrase "best Thanksgiving wine pairings."

Step 2: Click on ALL the links and read them thoroughly.

Step 3: Get really confused by all the types of wine, conflicting opinions, and complicated side dishes that you weren't planning on making anyway.

Step 4: Resist the urge to just go to the store and buy the fist box of wine you can find.

Step 5: Go to lost Oak Winery and pick up a few bottles of your favorite wine.

As the resident wine nerd, I get asked about wine pairings all the time. Making sure that you are giving yourself and your guest the very best food and wine experience can be daunting and even anxiety inducing. My advice to everyone looking for that elusive perfect pairing is; drink what you like and get a bottle of wine you know your friends will like. There are some stead fast rules when it comes to pairing: Unoaked whites with citrusy foods, rich meats with tannic reds, sweet wines with spicy food, and your wine for dessert needs to be sweeter than the dessert. However, my number one rule is this: If you don't like the wine, there is nothing I can pair it with to make you like it. Same goes with food, if you don't like it, there isn't a wine made that will make it better. But, there is a bright side. If there is a wine that you are on the fence about, following the rules mentioned earlier can make it a flavor explosion. My number two rule is to always try new wines with new foods. You will never come across the perfect pairing if you don't try it.



Cheers! ~ Angela, WSET III

The Texas wine grape harvest is almost upon us.

In fact, it may be happening a little earlier than normal.
With the mild winter and the early arrival of spring, the Texas grapes got a jump on their growth. Normally grape harvest in Texas starts mid to late July and can go into early September. Around the rest of the American growing regions the harvest does not start until Late August and can go 'till early October.

So how do we harvest all those grapes?
With the help of people like you!
That's right, we use a volunteer power to get those grapes off the vines and experience is not necessary.
We provide the training and the equipment.
It is one of the most rewarding experiences a wine lover can be involved in; you'll be sitting in the relative quiet of the morning, pruning shears in hand, filling a bucket with grapes, and knowing that you are directly contributing to the making of wonderful wine.
In a year or two, as you sip your wine, you can brag to all your friends that YOU made this wine happen!
If you are interested in becoming a harvest volunteer all you need to do is ask a staff member at the tasting room to put you on the harvest volunteer list or
sign up online
. We will email you when it's time! And by the way, we pay in food and wine. Yum!
Hopefully, I'll see you in the vines this summer!
Cheers!
Written by - Angela Chapman, WSET III
Edited and clever photo commentary by fellow wino Mariam Copeland
Have you ever had a bottle of white wine, perfectly chilled, only to find a diamond in it?!?!

Not... sadly not that kind of diamond....

We are talking about the diamonds that look to be sediment in the bottom of your bottle or glass.

These particles could be tartaric crystals, what we in the industry affectionately refer to as Wine Diamonds. People tend to notice the particles more towards the end of the bottle and they will only appear after the wine has been chilled. The formation of tartaric crystals in wine is common and has nothing to do with the quality of the wine. However, we do take extra steps to try and prevent their formation because a lot of people might see these particles and assume that the wine has gone bad. This is not the case.

So, what is happening in your wine? Tartaric acid occurs naturally in many fruits including grapes. In most cases the tartaric acid stays in its liquid from in the wine and can add citrus-y notes to it. However, we tend to chill white wine, and when the wine is chilled to temperatures around 40°F the tartaric acid compounds will naturally combine with potassium to form a crystal. Like I said previously, we do what we can to prevent this from happening. Our one big defense against wine diamonds is to have the wine undergo cold stabilization before we bottle. We lower the temperature of the wine to force the crystals to form and then filter them off. However, this doesn't always prevent the crystals form forming.
If they do form, rest assured that drinking them will not hurt you, but if you don't want them, pouring the wine slowly will keep the crystals in the bottle and out of your glass.

Cheers!
- Written by Angela Chapman, WSET III
Edited by fellow wino Mariam Copeland
04/10/18
Guess what??!?! Emerson is ONE YEAR OLD!
We could not be so thrilled.
We would like to start this post by saying THANK YOU to everyone who has purchased Sweet Emerson wine from our Tasting Room. You have no idea the impact you have made in the life of this family. As you know, Emerson was born with a congenital heart defect. She is the niece of Jim Evans, our Winemaker and dear friend.
Read about the start of Emerson wine here
.
Here is a sweet post by her mother Aly. It truly has taken a village to raise this sweet little girl. And yes, we still have more Emerson wine for sale in the Tasting Room!
A long but VERY important thank you. Our little Emerson turns one year old today. She is so spunky, stubborn, and independent. I want to say thank you to all of the people who helped us get to today.
- Dr. Misamore in Mansfield for seeing something in that tiny baby sonogram and getting us to the right specialist to have a diagnosis at 27 weeks (something that can go missed until it is to late)
-Dr. Farley and everyone at the Advanced Maternal and Newborn Institute at Medical City Dallas for walking me through the rest of my pregnancy with a heart baby and delivering her safely
- Dr. Day for all of my prenatal sonograms figuring out down to the millimeter our sweet girls anatomy.
- Dr. Schwenderman and his NICU team for reacting when Emerson coded and removing the fluid around her heart to save her life.
- Father Brian for praying with us when we thought we were losing her and for showing up every time things were overwhelmingly hard as if sent from God directly.
- Every single CHSU nurse in the incredible unit at Medical City Children's Hospital that took care of her in a way i never could and making sure I never questioned her care along the way.
- Pediatric Heart Specialists for creating the plan to get us here today. Countless medications, procedures, and planning. Everyone including Dr. Alan Sing, Holly (and her tolerance of my countless questions in the midst of her being a superwoman in her own life), and Ashley (caring for my daughter while carrying two of her own!)
- Dr. Renard for repairing her malrotated intestine and placing her G-tube - the tool that would sustain her to this point and past.
- Dr. Eric Mendeloff for holding my daughters heart in his hand and giving her a chance at life - the gratitude I have for that is so great it is intensely overwhelming.
- Dr. Delia Wright in Grandbury for taking on our case and being an amazing pediatrician
- Our incredible gastrointerologist Dr. Lillienne Chan walking us through how to feed Emerson.
- Our Nutritionist Maria-Paula Carillo with Life Cycle Nutrition for working so closely with Dr. Chan to come up with creative ways to make sure her nutritional needs are being met.
- Dr. Ha for helping us get her helmet to correct her Plagiocephaly.
- Katie and everyone at ECI for woking with her on physical therapy and speech therapy
- Lost Oak Winery and 4.0 cellars owners, staff, and patrons for creating Emerson wine- proceeds of which made it possible to get emerson every medication she needs and all the transportation to the countless appointments. This was crucial and incredibly kind.
- Everyone who has donated to our GOFUNDME page - these funds helped more than you could know.
- The staff at Grace Preschool, LLC for understanding along the way and teaching my sweet Harper and showing her God's grace in a time of great confusion for her.
- Yuridiana Santos for being the BEST home nurse and mom or baby could ask for and an incredible mom to her own children.
- Constant Family support
- Everyones prayers and thoughts - I firmly believe they are the foundation for the success of all of those listed above.
I'm sure I have forgotten people, so many have made all of this possible. Thank you will never be enough for giving us our little girl.
03/07/18
Holiday food preparations can be daunting even to the most seasoned of home chefs.

Should I put cranberries in the stuffing this year? Would anyone notice if I made box mashed potatoes? Is macaroni and cheese an acceptable side dish? I think aunt Carol is gluten free now, how do I even make a gluten free pie?

Once you get all that settled you are STILL NOT FINISHED, you have drinks to think about!
And, if your family is anything like ours, wine will be involved.

A good hostess always has the perfect wine parings to complement their lovingly crafted food. After all, you didn't just spend the week leading up to Thanksgiving and Christmas fretting over which gravy is the best to serve to simply ignore wine parings, right?

Worry not, the Lost Oak Family is here to help! Here are some tips from our little family:

From Gene: Stock up on Lost Oak Wine and have a lot of verity, your friends and family will find the pairing that they like the most.

From Judy: It's about the presentation! Bring out fancy glasses and serve red and white Lost Oak Wine to make the place settings pop.

From Roxanne: If you are going to someone else's house, be sure to bring a bottle or two of your favorite Lost Oak Wine. It makes a great hostess gift and you are guaranteed to have something you like to drink.

From Angela: A lighter red, like our Montepulciano, is a great compliment to both turkey and ham, but you can never go wrong with our Sauvignon Blanc either. The subtle flavor won't overpower the turkey and the citrus notes can stands up to the fats in the ham. For those with a little bit more of a sweet tooth, go for the Orange Muscat. The slight orange zest flavor will complement everything form the Turkey to that strange Jell-O thing with the fruit that Aunt Carol always insists on bringing.

From Mariam: I'm serving a bottle of everything Lost Oak – red, white, sweet, dry, bubbly. But back off that extra bottle of Cabernet… is mine. I need it to make it through the day!

From Jim: Get two bottles of every Lost Oak red! Drink one now, then drink one a year from now to compare how the flavors evolved. You won't be sorry!

From Our table to yours, Cheers!
by Angela Chapman & Mariam Copeland
The weather doesn't know if it wants to storm, freeze, heat up or do all of it at the same time right now.
That can only mean one thing… it's springtime here in Texas!
But, before we can really start to appreciate the wonders of a Texas spring, us grape growers are pruning our vines. During pruning we will cut off 70 to 90 percent of the previous year's growth, basically taking the vine back to just a trunk and 2 cordons (making it look like a gnarly capital letter T).
This may sound extreme, and indeed it looks extreme, but it is entirely necessary for good fruit production. The biggest reason for this drastic pruning is that grapevines only produce fruit on what it known as 'one-year old wood.' As it sounds, this is wood on the vine that is only a year-old. Wood older than that only produces shoots and leaves. We want to maximize the amount of fruit producing shoots while minimizing shoots that will only make leaves.
But, it's still not that easy. You can't go out into your vineyard and start cutting all willy-nilly. We have to look at each vine as an individual and decide which buds will be the best to keep and cut the rest off. Yep, we aren't even going to keep all the buds on the one-year old wood, only the strongest with the best chance of producing quality fruit. For the most part, the vine only has the energy to produce so much, so we want it to spend its energy growing the best. After all, exceptional wine starts off as exceptional grapes, and to get those we must be picky pruners.
~ Cheers!
by Angela Chapman